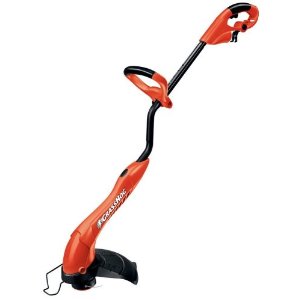 Every garden lover needs a good trimmer to shape up their garden beautifully. And while talking about trimmers, Black and Decker trimmers leap far ahead of others in terms of performance and quality. A successful yet reasonable trimmer for your lawn would be the Black & Decker GH600 Grass Hog 14-Inch 5 amp Electric String Trimmer and Edger that comes as a must buy with such unique and effective features on offer.
This GH600 grass hog electric string trimmer and edger by Black & Decker is powered by a 4.8 Amp electric motor that spins the line at 9,500 rpm and gives you a 14-inch cutting swath for easy reach. Included along with it is an Automatic Feed Spool (AFS) system that reduces the need to bump the trimmer against the ground every time the line breaks. Also, the 30-foot factory-wound spool comes as an easy installment and replacement. Adjusting the head is quick and easy as the Groom'N'Edge head rotates to a full 180 degrees. All you need to do is press the button, rotate the handle and wait for it to lock in place.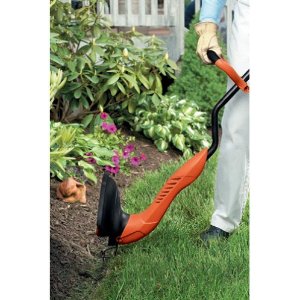 The cord retention system of this amazing trimmer helps the user in preventing any accidental unplugging while the tool is in use. This trimmer also comes with an auxiliary handle for added comfort and control. The handle rotates a full 360 degrees and the soft grip can be moved up and down to ensure comfort, whatever size the user may be. The trimming and edging work is made more convenient with the help of a flip-down guide. With a light weight of just 5.2 pounds, this product is easy for just about anyone to use.
The only disadvantage to the tool would be that it comes with a cord attached. Hence cannot be carried to far off places. Otherwise it is the ideal gardener's tool.