WORX GT WG151 18-Volt Cordless Electric Lithium-Ion String Trimmer/Edger Reviews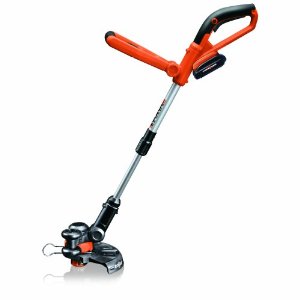 For me, owning a string trimmer with a cord is like having a useless extra limb. I am always pulling too much on the cord, and forcing it out of the wall, which has even in the past detached the plug from the cord, or else I'm even cutting through the cord with the string on the trimmer, which just isn't ideal as there's only two options – get a new trimmer or make some attempt at fixing it. One choice costs a fortune; the other could cost you your life.
After I had broken yet another corded trimmer, I decided to try a battery powered one and after searching around for a good price, and following the in store advice, I purchased a WORX GT WG151 cordless string trimmer. I had considered buying a gas trimmer, but they are considerably more expensive, and my budget couldn't stretch that far, and I wasn't too keen on the thought of having to keep gas and oil in my outhouse. The WORX GT WG151 runs on battery power, which seems to me to be one of the safer means to power a trimmer.
I had initially been concerned that the WORX GT WG151 trimmer wouldn't be powerful enough for the jobs that I had lined up for it. I had always convinced myself that a corded trimmer was receiving 100% power, 100% of the time, whilst a battery couldn't provide anywhere near the type of power or perform to the best of its ability all the time. I don't actually have that big of a garden, so I was quite happy that I could get the entire trimming done that I needed to on just one battery charge. I dislike having to leave a job so being able to finish it all is a great bonus for me, and put my mind at ease when it comes to the life of the battery. Another positive point for this trimmer is that it seems to be just as powerful as my old corded ones. It can cut through most of the things I need it to.
It isn't so bad to hold onto either. Battery packs for these trimmers can often be quite heavy, due to the amount of battery fluid in them, but this trimmer itself is very light, so adding the battery to it doesn't make a whole lot of inconvenience to the user. I didn't feel that I was aching after trimming the entire garden at all.
I wouldn't recommend this trimmer if you have a large garden. You will have to keep charging the battery and that can get really frustrating. For average sized gardens and simple gardening needs, the WORX GT WG151 string trimmer is a good choice.