Black & Decker NST2036 Heavy-Duty 36-Volt Cordless Electric String Trimmer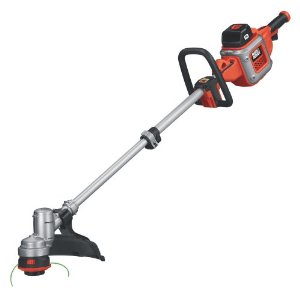 The Black & Decker NST2036 cordless electric string trimmer is the first trimmer in its class to be given Environmental Protection Agency's Energy Star certification for its amazing system of charging. This efficient and nature-friendly tool usually trims areas of 1/2-acre home-sites with ease and is well known for its weed-cleaning and cutting feature.
The Black & Decker NST2036 powerful 36-volt NiCad battery delivers top class performance without any mess and hassle that boasts a 14-inch cut path and generates a speed up to 7,500 RPM. As per the comparison, the NST2036 trimmer by Black & Decker cuts more area per charge as compared to any other trimmer available in the market. Bring in tough areas like against fences, near gutter drains, or the perimeter of trees with large root bases and this powerful trimmer would cut through them with ease. And operations are easy to handle as well that is complemented with the dual .080-inch lines for longer battery life and a patented gear drive to handle thick, bushy grass and brush for the correct quantity of torque. There is a variable speed trigger present as well for optimum control of speed. The adjustment of auxiliary handle and the telescoping shaft could be done as per your height, thereby giving you added comfort. The presence of the bump feed system so as to feed the line in demand along with a shoulder trap makes sure there is even distribution of weight.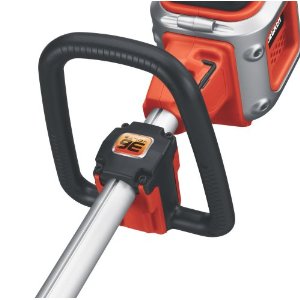 The remarkable NST2036 heavy-duty 36-volt cordless electric string trimmer from the house of Black & Decker comes with a three-year warranty and an unbelievably reasonable price of about $140. The features on offer are unique and designed for total comfort of the user; all in all, that is what makes it a must buy for every garden lover for frequent trimming of its grass.
See more reviews and buy Black & Decker NST2036 Heavy-Duty 36-Volt Cordless Electric String Trimmer