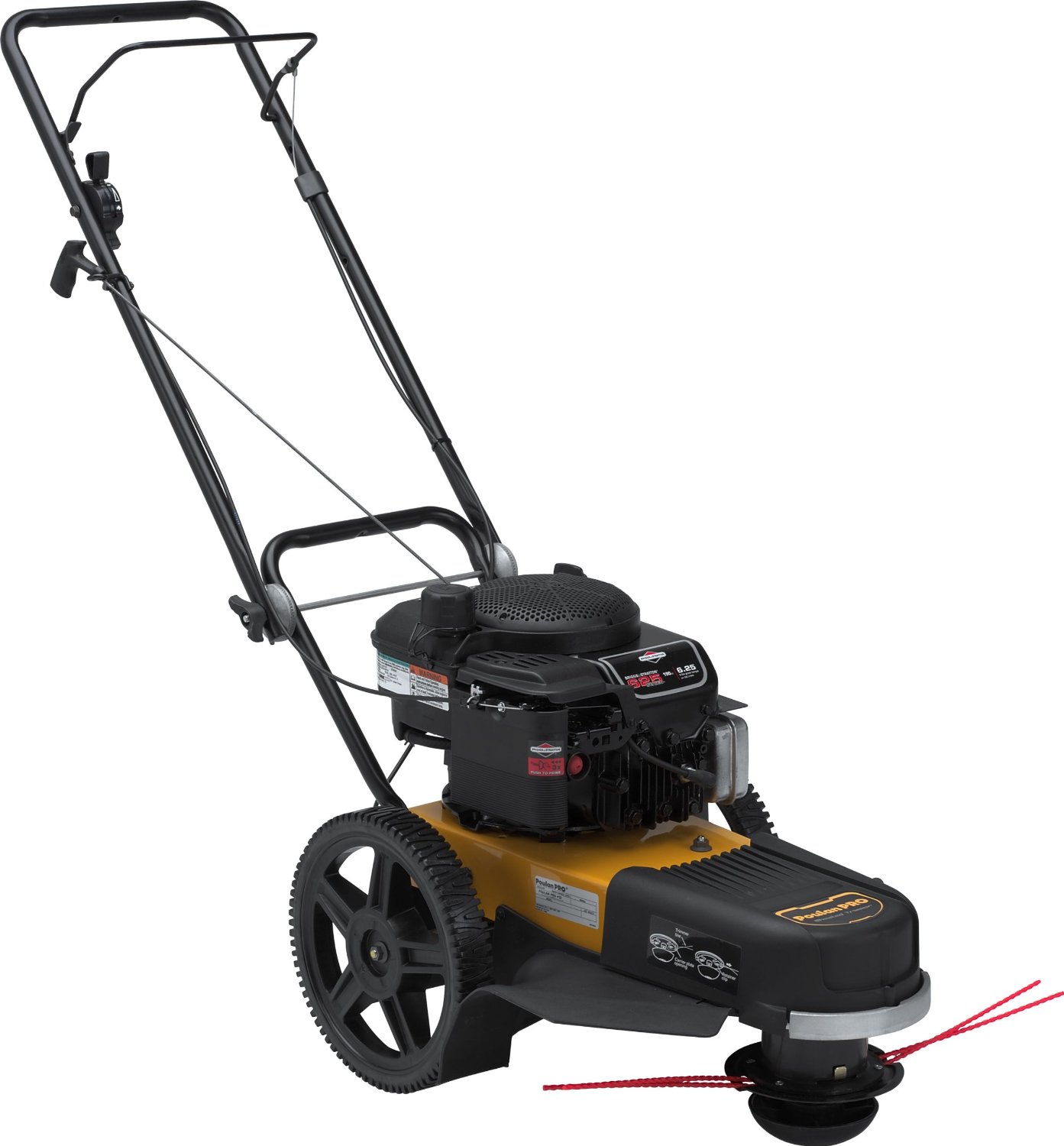 I hadn't heard of Poulan before as a brand name, but it seemed like the best choice when I was looking around for a gas-powered string trimmer. I had had enough of corded trimmers and snagging and cutting the cord when I was using them. I find that the battery ones work well for a few days but then they start to deteriorate and eventually I'm having to charge them back up every 5 minutes. I was slightly skeptical about the gas ones being heavy, or even dangerous to use but I have heard some pretty good things about them, so when I was the Poulan Pro PPWT60022 in my local garden hardware store, I decided to give it a try.
When I got the Poulan Pro PPWT60022 home and unpacked it, I was pleasantly surprised to see that Poulan had supplied the oil that I needed to get the Poulan Pro PPWT60022 going. I had some spare fuel lying around, but I had completely overlooked the fact that I might actually need oil to put in the trimmer. One thing that makes this trimmer different from the others is that it requires absolutely no assembly. As long as you've put the gasoline and oil in the trimmer, it's good to go. That was quite good news for me as there was a storm on the way, and I just wanted to get the trimmer in action.
The Poulan Pro PPWT60022 only has a small tank for gas. I like this fact because first of all, it means that I can actually comfortably use this trimmer without it feeling too heavy due to its gas tank capacity. The other advantage that I have found with the small tank is that after my day's work, the fuel has pretty much been completely used up in the tank. That's good for health and safety. Just in case my kids get into my tool shed and decide to help trim the garden, there is no fuel left in the tank, which puts my mind at ease. In addition to that, I have noticed that the trimmer starts well if there is new fuel in the tank. I guess that makes sense because fuel sitting in the tank over time can cause a clog in the system.
The Poulan Pro PPWT60022 is really light anyway, even with the small tank size. I don't think there are many people who would struggle with it. The trimming string on the device is one of the best designs I've ever had. I had gotten frustrated with other trimmers in the past where the string ends up wrapping itself around some plant.
I would make the recommendation for the Poulan Pro PPWT60022 as a great alternative to the corded and battery trimmers out there.